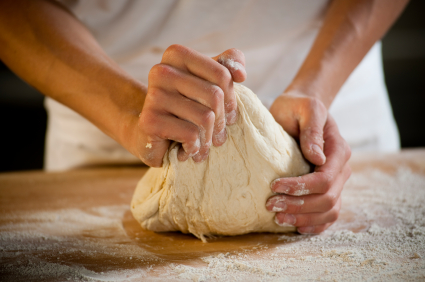 Just joining in our Proverbs 31 study? Click here to read more!
(Pro 31:13) She seeketh wool, and flax, and worketh willingly with her hands.
So far we have discussed that the virtuous woman must conform to God's will, be trustworthy, and do good to our husbands. The next quality that we must posess is to be willing to work with our hands.
We have it so much easier than the woman we read about it Proverbs 31 did! She had to search for wool and flax to make yarn and fabric to clothe her family with. Not only did she do these things but she did them without complaining. How often do we complain about having to run to the store to get something? Probably more often than we would like to realize! Webster's defines willing as "inclined or favorably disposed in mind".
We must make sure that we have the proper attitude when working with our hands! We should work as if we are doing it to please God not ourselves or our families!
(Col 3:23) And whatsoever ye do, do it heartily, as to the Lord, and not unto men.
Oh what a big role our attitude plays in our life!
Linking up with these blogs:
Time-Warp Wife
,
Growing Home
,
Our Simple Country Life
,
Raising Mighty Arrows
,
Women Living Well
,
Raising Homemakers
,
Good Morning Girls